Forman's United Color - "Lucy"

Born on 06/06/2003
Breeders - Eleveurs : Mr & Mme Forrier-Mangold - "Forman's" (France)
HD B - Eyes clear - Optigen A1 - PFK normal - Patella OK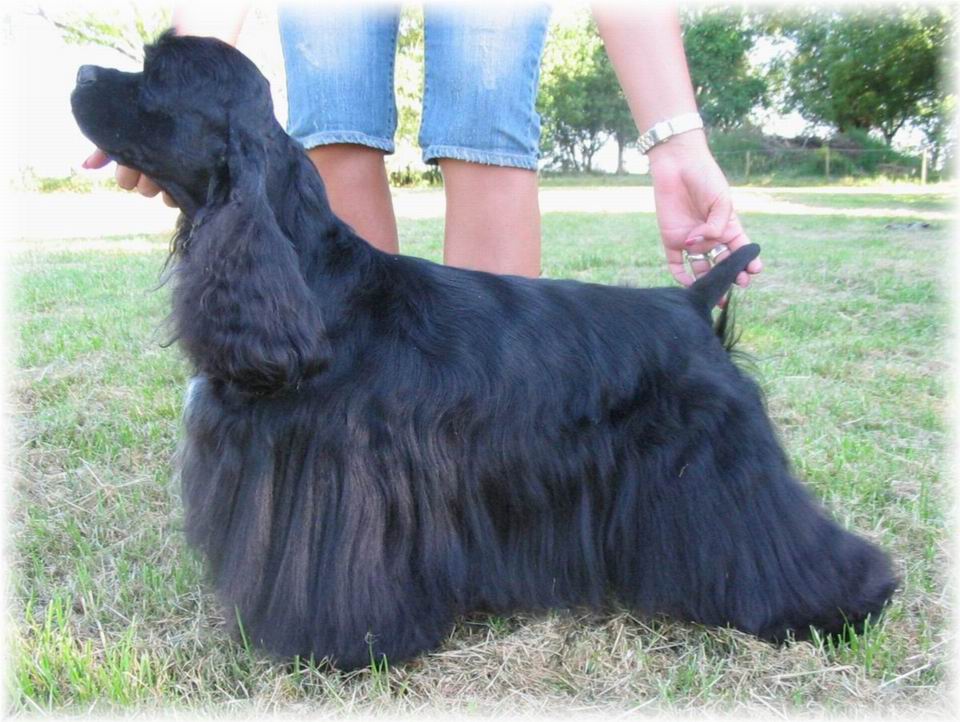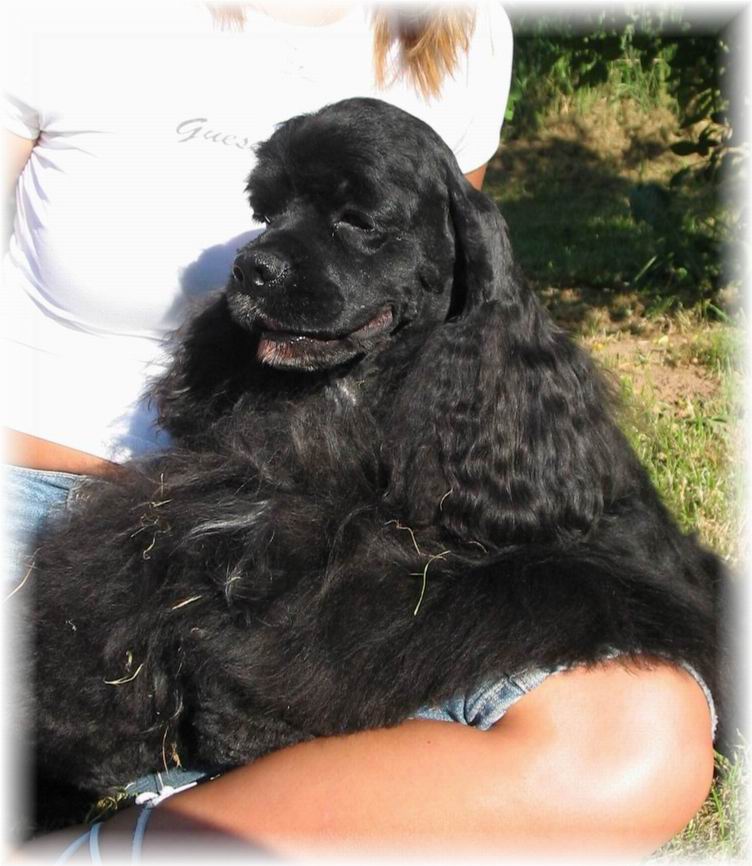 Pedigree
| | | |
| --- | --- | --- |
| | | Noir / Black |
| | | |
| | | Blond / Buff |
| | | |
| | | Noir & feu / Black and Tan |
| | | |
| | | Couleur inconnue / Unknown colour |
JNB's Pipe'n Hot
Ch JNB's Independence
Ch Regal's Salute to the Clown
Ch Must Do's Matador
Ch Regal's Send in the Clown
Ch Homestead's Whitney
Ch Victoria's Irish Dandy
Homestead's Sat Night Special
Jawat's Giselle
Jawat's Karate
Ch Palm Hill's Krugerand
Ch Jawat's Copacabana
Ch La Shay's Marylin Monroe
Ch La Shay's Dennis The Menace
Lipton's Kiss Me Quick
Forman's NBA

Forman's Magic J-Son

JNB's Blackhill's Gold

Shenanigan's O Great scott

Jan's Pepper Stake

Forman's Daytona

Ch Arow's A La Garde

Empreinte de Chandigarh

Forman's Jessamine

Denbar's Desert Storm

Denbar's Midnite Madness
Ch Mystique Delight of Denbar's
Forman's Here's Red Edie
Ch Arow's Candidate
Forman's Arow Alliance

Résultats d'expo / Show results
| | | | |
| --- | --- | --- | --- |
| Date | Lieu / Place | Juge / Judge | Résultat / Result |
| 30/11/2003 | Hannut - Journée Jeunes & Vétérans / Young & Veterans Day | Mr De Cuyper (B) | 1st Excellent / BOB Baby class |
| 24/07/2004 | Liège (B) - CACIB | Mr Vantu (RO) | 1st Excellent - Meilleure Jeune Femelle / Best Young Bitch |
| 05/09/2004 | Luxembourg - CACIB | Mrs Ahrens (A) | 1st Excellent - Champion des Jeunes / Luxembourg Junior Winner |
| 11/12/2004 | Brussels (B) - CACIB | Mr Sciensinski (PL) | 4th Excellent |
Comme Lulu n'aime pas particulièrement les expos (elle préfère trôner fièrement sur la table de la cuisine, ou courir dans le jardin), nous avons décidé de la laisser à la maison. Et, de toute façon, avec sa queue coupée, elle ne pouvait pas participer aux concours en Allemagne...
Like Lulu doesn't like shows very much (she prefers to be proudly on the kitchen table, or to run in the garden), we decided to let her at home. And moreover, with her docked tail, she couldn't come with us to shows in Germany ...


Portée prévue / Planned litter
Portée prévue en 2006 avec "Forman's Secret Center".
Litter planned in 2006 with "Forman's Secret Center".

A propos de Lulu
Je rêvais d'un Cocker américain depuis longtemps, mais il m'a fallu le temps de trouver le type de chien voulu, avec le bon caractère, et les bonnes personnes ...
"Lulu" a un caractère en or, elle s'est habituée dans notre "meute d'anglais" dès le premier jour, comme si elle y avait toujours été ... Elle a beaucoup de présence, tout en n'étant pas exagérément "pot de colle" comme parfois les cockers peuvent l'être ...
Elle a rapidement conquis toute la famille ici.
Cette page est en construction, vous y trouverez bientôt plus de photos de Lulu, son pedigree, ses premiers résultats d'expos, et d'autres informations concernant la race. En attendant, vous pouvez visiter le site des éleveurs de Lulu, que je vous recommande fortement, ils ont 25 ans d'expérience de cette race.
About Lulu

I was dreaming about having an American Cocker since a long time, but it took me time to find the type I wanted, with the good temperament, and the right persons ...
"Lulu" has a great temperament, she managed in our "English Gang" since the first day she was here, ... She has a lot of presence, but she isn't so "dependent" as sometimes English Cockers can be...
She quickly conquered all the family here.
The page is in construction, you'll soon find here more photos of Lulu, her first show results, her pedigree, and other informations about the breed. While waiting that, you can visit Lulu's breeders homepage, that I strongly recommand to you, because they have 25 years of experience in this breed.


Si vous avez des questions, envoyez un email
If you have questions, send an email