Charbonnel Double Dutch - "Harry"




(Ch Z'Billy Boy du Domaine d'Haïsha x Tripol's Pivit)

Mâle rouge né le 03/09/2002 - Red dog born on 03/09/2002
HD : 9/7 - Optigen A1
Producteur & Propriétaire / Breeder & Owner : Mrs Sandy Platt, Charbonnel (UK)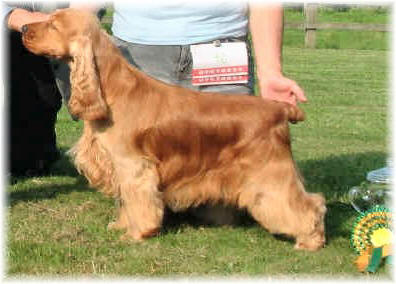 Ci-dessous quelques-uns des enfants de Harry, et donc des petits-enfants de Billy. Félicitations Sandy pour ce merveilleux travail !
Here below some of Harry's children, and so Billy's grandchildren. Congratulations Sandy for that wonderful work !
Plus de détails, cliquez ici - More details, click here



© Domaine d'Haïsha English Cocker Spaniel