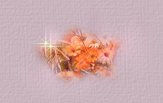 The history of Domaine d'Haïsha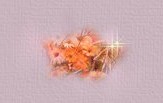 Why "Domaine d'Haïsha" ? - Our family - Our first dog - First memories from a long serie - Kennel history summary - What are we meaning by "family breeding" ? - Our main concern : the health - Another very important point : the temperament - To not forget, the beauty and the respect of the breed standard - Breeding, a compromises succession - Our puppies - The Irish Water and the American Cocker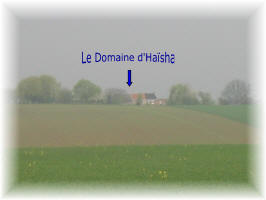 Haïsha, in memory of Haïsha de Castelmare, little Tricolour American Cocker born in 1983.
Unfortunately, she didn't live long. We were used to let the dogs in the garden when we were doing some shopping and, one day, we came back and found her, lying besides a tree, she seemed asleep. She was dead. She was autopsied by the vet, and he saw her liver was bursted. Probably after a kick given by one of our neighbours, who used a part of our garden as a kitchen garden. To go there, he had to cross our garden, and he didn't like the dogs very much. Of course, he never told us he was responsible of Haïsha's dead. Haïsha was 5 months old.
The kennel name "du Domaine d'Haïsha" was created in 1984. Thus in 2004, the kennel celebrated his 20th birthday.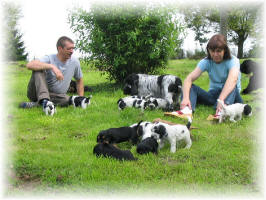 Our children, Carol, Nicolas and Gaëlle, were raised in the doggy world since their tender age.
We never forced them to continue in that way, but Carol became all breeds groomer, Nicolas was handler for many years, and Gaëlle loves the dogs ...

Our first dog
Her name was "Laïka" and she was out of a "cross-breed" (poodle, maltese, ...). She came with us everywhere, on holidays, ... She lived until the age of 14.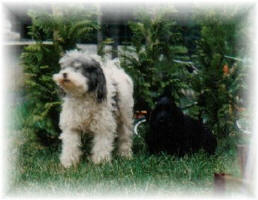 First memories from a long serie.
Floralie de Wégimont and our first "Very Good" in show.
Ivanhoé de Castelmare, our first male, who got many Excellents in shows.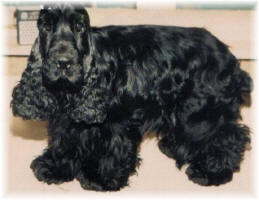 Carol, coming back from the maternity, already discovers dogs, and their bed.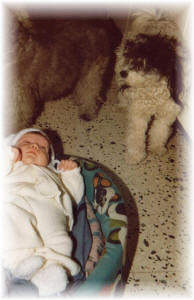 Carol handling a dog in show for the first time, and winning the disguised children contest, dressed in Robin Hood with Hysabelle de Castelmare.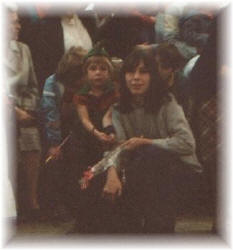 © Domaine d'Haïsha English Cocker Spaniel